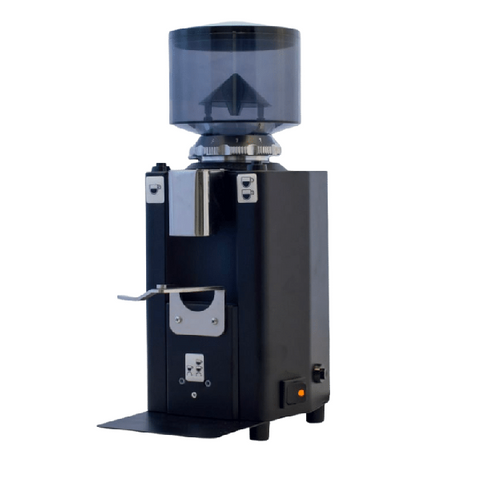 Grinder - Obel Junior
POA
Description
PLEASE NOTE: PURCHASE PRICE DOES NOT INCLUDE FREIGHT

The JUNIOR ON DEMAND grinder owes it market success to its professional construction level quality with limited dimensions and is now available also in the "grinder on demand" version in order to fully appreciate the aroma of freshly ground coffee.

It is therefore ideal for those who do not want to compromise on quality even in tight spaces, or as a second grinder in order to offer different blends to customers. Two buttons on the top allow to grind a single or a double doses.

the machine.

Each dose is independently adjustable.

Why buy from us?

We are a proudly New Zealand owned Company, we provide complete hot beverage solutions for businesses all around NZ.

Aside from the great coffee machines we are a local coffee roaster and offer an extensive consumable product range which includes:

· Freshly roasted coffee; whole beans, ground, or granulated

· Delicious creamy Hot Chocolate

· Tea of many varieties

· Syrups / Sugar / Cups / Stirrers / and all other consumables needed to serve great hot drinks at your office, whenever you like.

We also have easy online ordering available for our customers for whenever you need to order extra.

Our Service Team is a group of skilled technicians who provide a full service of all equipment we supply as well as any technical support you may need for your Coffee Machine.
Downloads