Home

/

Brasilia BL-100 2-Group Coffee Machine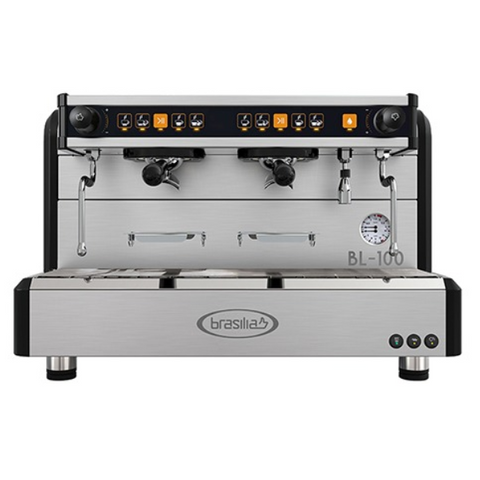 Brasilia BL-100 2-Group Coffee Machine
POA
Description
Highlights

Easy maintenance to dedicate more time to customers
Smooth and easy to clean surface.
Durable materials (stainless steel).
New chassis to facilitate access to groups.
Focus Espresso
B16 Group.
Stainless steel boiler to increase thermal stability and safety.
Professional filter holder for fast pressing.
Workflow
Ergonomic handles.
Membrane keypad with wide buttons.
Why buy from us?
We are a proudly New Zealand owned Company, we provide complete hot beverage solutions for businesses all around NZ.
Aside from the great coffee machines we are a local coffee roaster and offer an extensive consumable product range which includes:
· Freshly roasted coffee; whole beans, ground, or granulated
· Delicious creamy Hot Chocolate
· Tea of many varieties
· Syrups / Sugar / Cups / Stirrers / and all other consumables needed to serve great hot drinks at your office, whenever you like.
We also have easy online ordering available for our customers for whenever you need to order extra.
Our Service Team is a group of skilled technicians who provide a full service of all equipment we supply as well as any technical support you may need for your Coffee Machine.